Minimizing Your Risk. Maximizing Your Results. It's Our Policy.
David R. Hwalek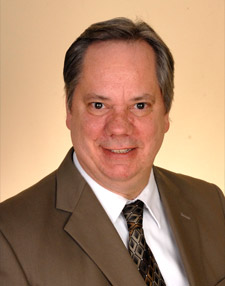 5010 W. Carmen Street, Suite # 2120
Tampa, FL 33609
Phone: (813) 286-3040
Fax: (813) 286-3060
dhwalek@hersseinlaw.com
Download vCard

David R. Hwalek was born in the small town of Southbridge, Massachusetts. After graduation from high school, David became involved in a well known southern restaurant chain, eventually becoming a vice president of the organization. While working in the restaurant business, he also attended Hillsborough Community College [HCC], University of South Florida [USF], and the University of Miami's School of Law. After graduating from HCC with an Associate degree, and USF with a Bachelor's degree, he then attended the University of Miami's School of Law, and graduated with a Juris Doctorate degree.
The majority of David's litigation career has been devoted to defending various insurance companies [Personal Injury Protection and First Party Property], including providing his services to the insurer's SIU departments. He has successfully brought to final resolution an extensive number of claims throughout his career via trial and Motions for Summary Judgment/Motions to Dismiss, a portion of which have been published in the Florida Law Weekly Supplement.
Experience
David joined Herssein Law Group in 2010 where he shortly thereafter became a Partner. As a member of Herssein Law Group., David has continued his aggressive defense of insurers, and has successfully brought numerous cases to final resolution without the necessity of having the case proceed to trial.
Prior Affiliations
Prior to joining Herssein Law Group, David worked at a well known insurance defense firm located in Broward County for eight years. During said tenure, on one particular occasion, David successfully argued on behalf of the insurer for the dismissal of five cases on the same day. David was selected to join in the representation of insurers such as State Farm, Progressive, MGA, Sentry/Dairyland, and United Automobile Insurance Company. His representation of said insurers also included involvement in SIU cases in both in the initial stage of investigation via EUOs, and also during the litigation stage.
Practice Areas
General Civil Litigation
Insurance Defense
Insurance Coverage
Personal Injury Protection
First Party Property
Automobile Negligence
Premises Liability
Education
University of Miami School of Law, J.D.
University of South Florida, B.A.
Hillsborough Community College, A.A.
Admissions & Memberships
Florida State Courts
Florida Bar Association
Representative Reported Cases
Chiropractic Radiology [a/a/o Alexis Rivero] v. United Automobile Insurance Company, 15 Fla. L. Weekly Supp. 160a; Published successful Motion for Summary Judgment decision on a PIP issue
Dr. David Muransky [a/a/o Carolina Trujillo] v. State Farm, 15 Fla. L. Weekly Supp. 99a]; Published successful Motion for Summary Judgment decision on a PIP issue
MRI Associates of America [a/a/o Cintia Godoy] v. United Automobile Insurance Company, 16 Fla. L. Weekly Supp. 593a; Published decision awarding the insurer sanctions, to be paid by the plaintiff, for violations of the Florida Rules of Civil Procedure
Professional Diagnostic [a/a/o Jovarious Grace] v. USAA, 19 Fla. L. Weekly Supp. 50b; Published decision awarding the insurer sanctions, to be paid by the plaintiff, to enforce court orders on discovery issues