Minimizing Your Risk. Maximizing Your Results. It's Our Policy.
About Us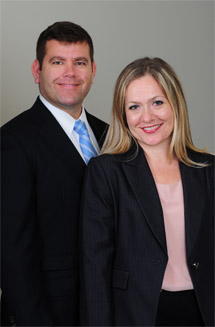 Since our inception, we have thrived by providing our corporate clients with superior, efficient and cost-effective legal services backed by professionalism and integrity. From our combined prior experiences, we learned about the cost inefficiencies of big law firms and the practice limitations faced by many small ones. We were sure there was a better way to meet client needs, where high quality legal services could be provided in a cost-effective way. Herssein Law Group was formed to bring our conception into reality.
Herssein Law Group makes significant investments in equipment and technology infrastructure, with a continuing commitment to remain on the cutting edge of office technologies. High speed networks, laptop computers, and external, secure remote access allow us to be available to clientele 24/7. Strict protocols are in place for data protection. We also recognize and are committed to the importance of diversity in the work place.
Fees are always structured with client concerns in mind. At Herssein Law Group, flat fees and tiered fees are available to corporate clients, in addition to the traditional hourly arrangement.
Our Mission
At Herssein Law Group, our mission is to provide our clients with excellent and ethical legal services, on a timely, cost-effective and efficient basis while maintaining the highest standards of professional integrity.
Our Core Values
Commitment - We are committed to exceptional service to our clients and to each other.
Quality - We strive to provide our clients with the highest quality work product and the best possible results.
Character - Integrity, Truth, Fairness, Honor and Accountability are necessary character traits that are reflected in our work ethic and in our dedication to our clients.