Minimizing Your Risk. Maximizing Your Results. It's Our Policy.
Reuven T. Herssein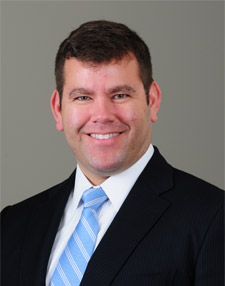 12000 Biscayne Blvd, Ste 402
North Miami, FL 33181
Phone: (305) 531-1431
Fax: (305) 531-1433
reuven@hersseinlaw.com
Download vCard

Reuven T. Herssein is a founding member of Herssein Law Group.  He is an accomplished trial lawyer, successfully litigating and trying cases across the state of Florida.  For over a decade, Reuven has been developing an expertise specifically in first party defense, including PIP and Homeowners' cases.  He is sought after by insurance clients based on his work-product and results.  It is because of his achievements, in combination with his mentoring and thorough oversight of our associate attorneys and staff, that Herssein Law Group continues to flourish.
In his prior affiliations, Reuven also counseled both international and domestic corporations on a variety of issues involving litigation strategy and transactional matters.  He served as a legal consultant to an international media-services corporation based in New York, advising the Board of Directors on a variety of legal issues, as well as assisting with corporate needs, including structuring complex mergers and acquisitions, preparing employee compensation packages, issuing stock options and profit sharing plans.  Reuven is also a past president of a condominium association located in the Miami Beach area.
Reuven graduated with honors from the University of Miami School of Law.  He was also an honors graduate of Touro College in New York, where he was on the Dean's List and Vice President of Student Government.  Reuven is also proficient in speaking several foreign languages, including Spanish, Portuguese and Hebrew.
Reuven and his wife, Iris, reside in Miami with their four children.  He is involved in several local charities benefitting the underprivileged.  On his spare time, Reuven enjoys spending quality time with his family.
Practice Areas
General Civil Litigation
Insurance Defense
Insurance Coverage
Personal Injury Protection
First Party Property
Automobile Negligence
Premises Liability
Education
University of Miami, J.D., cum laude, 2000
Touro College, BS in pre-medical science, summa cum laude, 1995
Admissions
Florida State Courts
U.S. District Court, Southern District of Florida
Professional Associations & Memberships
Sample of Reuven Herssein's many Published Cases
SCOTT AUGLIS vs. GEORGE SARNER, 19 Fla. L. Weekly Supp. 727b, June 6, 2012;   In a Premises Liability case, a final summary judgment was entered in favor of Defendant after Reuven Herssein successfully argued on behalf of Defendant homeowner that Plaintiff, who was injured on Defendant's property, was an undiscovered trespasser, and not an invitee, making Defendant homeowner not liable for his injuries.
PEMBROKE PINES MRI, INC. (A/A/O JACK PARIS) vs. USAA CASUALTY INSURANCE COMPANY, 19, Fla. L. Weekly Supp., 210a, November 29, 2011; In a Florida PIP case, Reuven Herssein successfully argued USAA's Motion for Entitlement to Attorneys' Fees and Costs, after prevailing on an underlying benefits exhaustion issue and having an expired Proposal for Settlement.  The insurer, USAA, was found entitled to recover reasonable attorneys fees and costs.
ORTHOPAEDIC CENTER OF SOUTH FLORIDA, P.A., (A/A/O EDWARD M. HARVEY) vs. USAA CASUALTY INSURANCE COMPANY, 18 Fla. L. Weekly Supp. 1121b, June 17, 2010; Reuven Herssein successfully argued a Motion for Attorneys Fees and Costs, and Plaintiff was ordered to pay attorneys fees for defense counsel, Herssein & Herssein, in the amount of $40,000.00.  This took place following a successful outcome on behalf of the insurer in the underlying published case of below.
ORTHOPAEDIC CENTER OF SOUTH FLORIDA, P.A., (A/A/O EDWARD M. HARVEY) vs. USAA CASUALTY INSURANCE COMPANY, 17 Fla. L. Weekly Supp. 1121b, June 17, 2010;  Reuven Herssein successfully argued a Final Motion for Summary Judgment in a PIP benefits exhaustion case.